Office Building Maintenance
Maintaining Your Work Space
Every office building is not created equally. Service Keepers' makes it easy to change, alter, and adjust your program to the specific cleaning needs of your building.
To ensure you're receiving the services you want, Service Keepers creates a specific office building cleaning program designed to meet you and your building's needs. We offer annual floor and carpet care programs to make sure your floors are receiving the kind of cleaning treatment that will keep them healthy for years to come. Have a specific janitorial request? Service Keepers is on it.
To help increase the longevity of your carpet, Service Keepers can design a carpet care program specifically for your facility.
Safety is Our Main Concern
Safety in your office is one of our primary concerns. In addition to passing individual background checks, all of our crew members wear uniforms and picture I.D badges while working in your office.
The use of hospital-grade disinfectants on all cleanable surfaces provides a clean look and a healthy environment. Keeping your workplace clean and healthy creates happier, highly productive employees.
Proper maintenance of your facility will extend the life of painted surfaces, floors, and carpets.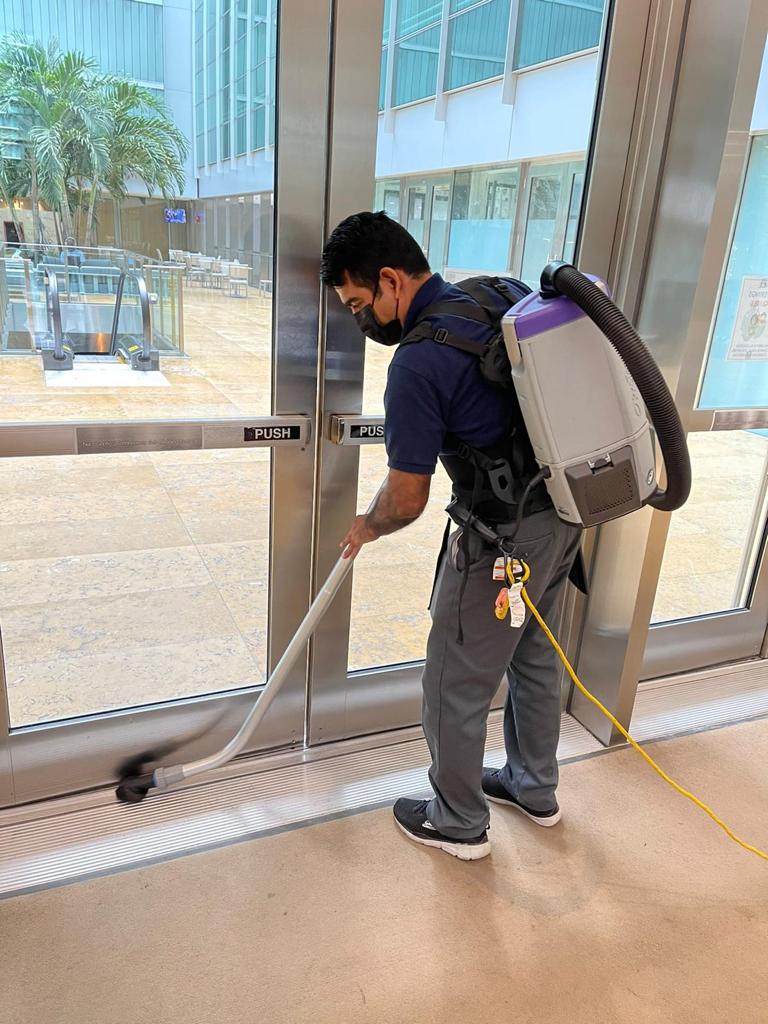 Ready to Clean your Offices? Contact Us Today!